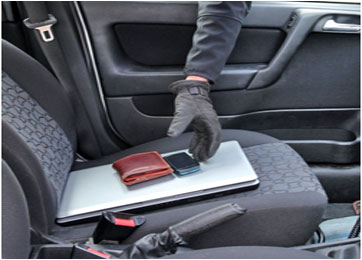 Theft Prevention begins before you even leave your vehicle
Never leave your valuables out on your seats, dashboard or floor .
Keep a Record of serial numbers of Laptop, Tablet, Cell phone, Camera Etc.
Park in the proximity of other vehicles. Look for well-lit area or busy lots with plenty of pedestrian and vehicle traffic.
Choose a lot with an attendant over one without.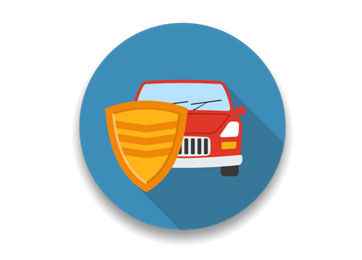 General Precautions
Close all windows and lock all doors before leaving your car(even while driving)
Be aware of your surroundings and trust your instincts, if something does not feel right, find another place to park.
Conceal your keys, do not display it or leave unattended.
Be conscious of the fact that it can happen with anyone any time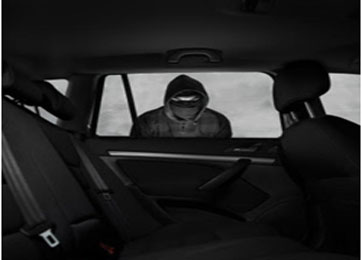 Precautions to take while you are sitting inside the car
Mark people who are roaming around your car repeatedly and seem to be keeping a watchful eye on you and your car.
Avoid purchasing things from roadside or Traffic light while you are sitting inside the car.
If somethings doesn't feel right(Flat Tyre/Broken Window/or someone informing about the leaking coolant etc) don't stop the car immediately to check. Park it in a safe area like a Gas station, Restaurant Parking Area or near Security post of any society or a building.
Hire an Experienced,
Trusted and reliable Security Agency.
-Expert Security Consultancy
-Foot Patrolling
-Emergency Fast Response Team
-Parking Management
-Vehicle Security
-CCTV Surveillance
-Securing Perimeter
-Trained and Experienced Guards