Masterguard Protective Services Pvt. Ltd. was incorporated as a Private Limited Company in 2002 with its registered office at B-1/63,64, 1st Floor, New Kondli, Kirana Market, Delhi -110 096. Masterguard is dexterously managed by a team of experienced professionals from various fields like SECURITY, ADMINISTRATION, FINANCE, MARKETING & CONSULTANCY SERVICES. We are a Registered Security Agency (with Delhi Government ) engaged in the field of Domestic, Commercial, Industrial, Personal, Ware-houses, Hospitals, Hotels, Restaurant and Corporate Security.
With the hard work and devotion to the professional approach by its staff and single-minded leadership, the company has attained remarkable and leading position as on date. This became possible only by providing high quality security and sincere guarding services in Central India. Over the period, the Company has grown steadily and become a sizeable force of over 3,600 personnel by now. It has since been proliferating and expanding its scope of activities in U.P., Delhi, Haryana & Uttarakhand.
The progress of Masterguard is attributed mainly due to professional approach and fairness in dealings so far.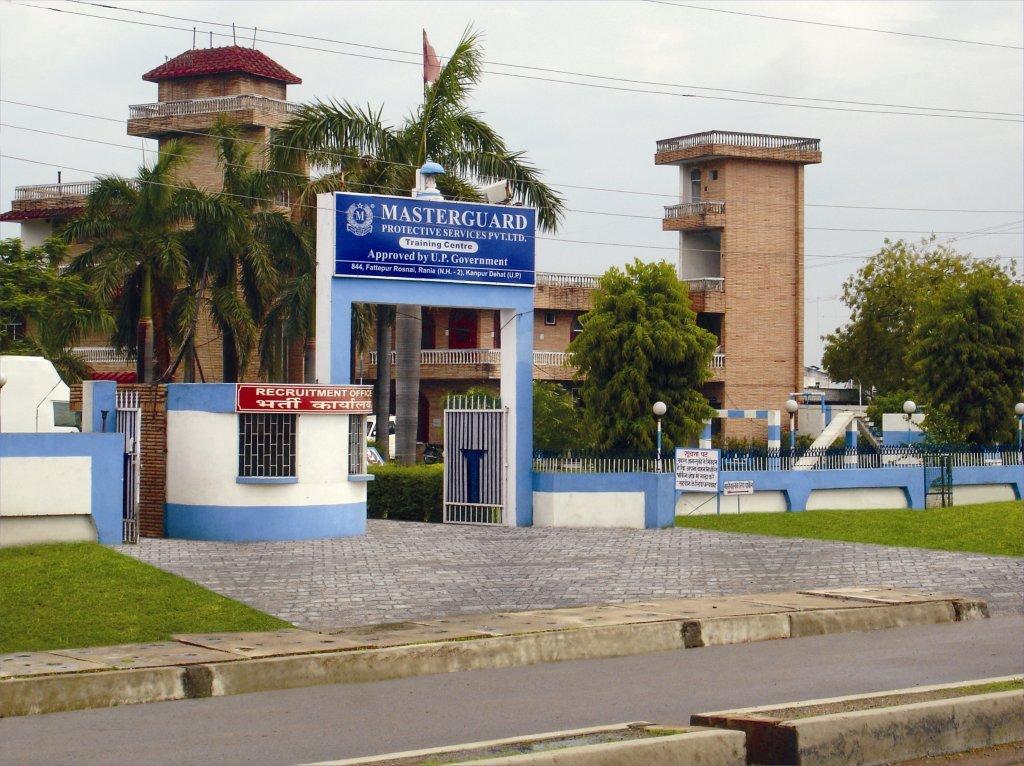 Our main objective is to furnish our clients with a first class service that fulfils all their security requirements. We provide a high profile specialist security to govt. organizations, semi govt. organizations, private individuals, corporate, local authorities, hotels, hospitals, restaurants and institutions.
The Government of India passed a law related to the Private Security Agencies (Regulation) Act, 2005 (Act No. 29 of 2005) that to work in Private Security Organizations, training is imperative.
In the Gazette of the Government in Uttar Pradesh, the Private Security Agencies Rules 2009 were implemented on 31 July 2009 and in Delhi, the Delhi Private Security Agencies Rules were implemented in 2009. But the training of Masterguard Protective Services Pvt. Ltd. is operational since 2007.
The training centre of the said security agencies, located in Rania, (N.H.-2), Kanpur, Uttar Pradesh was opened by the name of Masterguard Protective Services Pvt. Ltd., Training Centre prior to the operation to this training centre, there did not exist any such training centre which was equipped with all such modern equipments as this training centre has in entire Uttar Pradesh, Uttrakhand and National Capital Region (N.C.R.). The said organizations anticipate to soon opening such elite training centres in National Capital Region (N.C.R.) and in Uttrakhand.